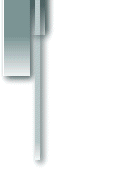 CalArts School of Music - California Institute for the Arts.
Dickerson Percussion Program - Dickerson Middle School Percussion Ensemble - Marietta, GA. Designed as a resource for students, useful for all!
The DrumConnection - The DrumConnection is New England's largest and most complete hand drumming source.
Drumfactory School Berlin - Various courses for drumset players and percussionists of all levels and styles (i.e. short time programs 2 weeks to 3 month).
Drummers Collective - NYC-based drum school homepage.
Horrigan Drum School - Specializes in quality drum and percussion instruction for all ages. Teaching for over 25 years, John Horrigan offers his expertise and experience through on-site and through-the-mail drum lessons.
Indiana School of Music - Bloomington, Indiana.
Iowa State University - Music Department.
Lawrence Conservatory Percussion Studio - School site.
Longy School of Music - Cambridge, Massachusetts.
Los Angeles Music Academy - Study in the heart of the Music Business!
McNally Smith Music School - The Musicians Technical Training Center homepage.
Musicians Institute - The Musicians Institute homepage: GIT, PIT, BIT, VIT, KIT, RIT. Based in Hollywood.
Northern Illinois University Percussion Department - Website for NIU Percussion Program.
Northern Michigan University - General school site.
Percussion at the Royal Northern College of Music - RNCM percussion course, tutors and upcoming percussion events; percussionists' bulletin board.
SCSU: Percussion Collective - World Drumming Ensemble - St. Cloud State University.
UGA Drumline - University of Georgia at Athens.
University of Nebraska-Lincoln - School of Music.
University of Arkansas - The University of Arkansas Percussion Web Site.
University of California, San Diego Music Department - Includes a rather nice online music library.


This site is used as a resource by drummers all over the world. If you have a business, service, web site - anything related to drumming - submit it for inclusion on this site. It will get seen by other drummers!