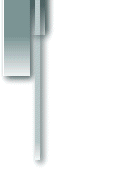 I started drumming at age 7, when I turned my TinkerToy set into a high-tech rhythm machine. Thirty years later, my love of rhythm continues unabated.

Born to a musical family,my brother Tim and I (twins, obviously) were influenced by our father, Vince, who had a successful dance band. Tim took up trumpet, which he changed to guitar in junior high. Icontinued playing drums, completing the circle by playing in my father's band for 2.5 years.

Tim and I formed our first garage band in 1974, along with our cousin Bruce on bass. We called the band Kaus, and it had a brief but brilliant run. After some unsuccessful bands with high school friends I joined the Tom Serabian Band for its Maine tour. The gig with the Vince Howie Band followed.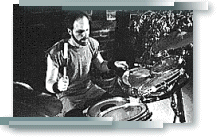 After a five-year hiatus to get a filmmaking degree, I began an intensive self-education. This led to many gigs over the intervening years, covering diverse styles: classic rock with EZ Roads, original alternative rock with The Change, country in BeezWax, top-forty rock in Doctor X, more alternative covers and originals with Pull, progressive rock and originals in The Rock Brigade, basic blues and rock standards with Geezer, and Modern Rock with X-nelo.
I am continually striving to augment my playing with studies in jazz and ethnic percussion. My musical influences are diverse: bands and musicians like Yes, Gentle Giant, Blood, Sweat, & Tears, Larry Norman, Tony Bennett, Vangelis; players like Bill Bruford, Alan White, Alex Van Halen, Joe Morello, Terry Bozio, Simon Phillips, Max Roach.
I am now on staff with Campus Crusade for Christ's Keynote Communications Ministry as a full-time musician. Keynote's goal is to communicate the Gospel through music, and this career shift is the fulfillment of a lifelong dream. Drumming full-time for The Lord; very exciting!
I live in the Indianapolis area, and I am available for studio work, project sessions, and local gigs. Contact me at .