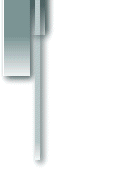 3rd Planet Music - Large selection of brand names.
AATMI Djembe - West african musical instruments and drums, designed created and sold by the group AATMI Djembe.
Acrylic Drums Heaven - Acrylic Drums Heaven is an exciting new website offering the total custom acrylic RCI Starlite™ drums range – online! - 17 colours - 7 amazing patterns. Welcome to the revolution!
Afena Akoma - Importers of West African artifacts and drums.
African American Drum Company USA - We offer custom maple drums and drum sets that can be designed to YOUR specifications.
Almost Music - New and Used discount warehouse.
Alpha Music - Virginia Beach retailer.
American Musical Supply - One of the country's premiere retailers.
Andys Music Online - Andy's Music is an authorized dealer for Yamaha keyboards, musical instruments, drums, band and orchestra instruments, multi-track recorders, hard disk recorders, sound systems and equipment.
Atlanta Drums & Percussion - American and European quality made drums and exotic percussion from around the world.
Axe and Drum Shop - Selling a variety of drums and accessories from Pearl, Tama, Gretsch, Pacific, Zildjian and many more. Free shipping on most orders over $299.00. Satifaction is guaranteed.
Baily Brothers Retail - Jumps right to their drum page.
The Band Room - Online provider of Marching drums, world percussion and drumkits, and Learn Pipe Band Drumming DVDs.
Beatboy Drum Sequences - Providing the best possible live MIDI drum recordings for songwriters, composers, jingle writers, multi-media creators, game developers, etc.
Big Bang Distribution - California retailer.
Books Now - Virtual bookstore. Not just drums books, ANY kind of book!
BPM Music Express - Retailer/discounter.
Bringe Music Center - Full service retailer in St. Petersburg, Florida.
Brook Mays Music Co. - free music instrument classifies, links, and online ordering of music accessories.
Burleigh Manor Drum - specializes in the sale of quality percussion equipment.
Cascio Interstate Music - Cascio Interstate Music carries a wide variety of percussion instruments, including drum sets, hand drums and drum accessories.
Centre Street Drums - Major lines of percussion equipment, and full repair services.
Chris B's Music - Drums by Tama, Yamaha, Pearl, Premier. Cymbals by Zildjian, Sabian, Paiste. Secure ordering, free newsletter, tips and reviews.
Colorado Drum and Percussion - Lots of info on our store and products + a vintage drum section.
Conundrum Music - The net's most complete on-line drum and percussion shop, including usual and unusual drums and percussion from around the world.
Coote's Mailorder - Ontario company selling Nomad drum cases.
Cyclone Percussion Products - Your Online Web Source for Saluda Cymbals, Argent Drums, and Union Drums.
Daddy's Junky Music - World's Largest dealer Of Used Musical Equipment.
Dietze Music House - Nebraska retailer.
DJEMB-E-SHOP.COM - The #1 Italian djembe & dundun multimedia e-store. CD's, DVD's, Books & instructional methods about traditional west-african percussion.
Drum Alley - Sales, Lessons & Back-line Rentals. Beginner to Pro. All Major Brands available. "Arizona's Largest Drum Shop".
Drum Bum - The web's number #1 Drummer's T-shirt site! T-shirts, hats, decals, and free stuff for drummers. Great gift ideas! Secure credit card ordering available.
Drum Center of Indianapolis - Vintage drum expert Harry Cangany. Sells new, used, and vintage drums.
The Drum Doctor - 40 years experience! Buy-Sell-Trade-Consignment. Repairs-recovering-restorations-bearing edges-cymbal & drum sizing & converions. Drum sets-marching & orchestral equipment. Used drums (singles & sets)-cymbals-hardware-cases & parts.
Drum Gear Online - One of the Largest Selection of New & Used Drums and Cymbals.
Drum Guru - Drumset artist, teacher, author.
The Drum Shop - Vintage and new drums, Portland, Maine.
Drum World - The only place to buy drums in western PA.
Drumbalaya! - Drumbalaya specializes in buying/selling e-drum equipment.
DrumMaker.com - The source for custom drum parts and supplies.
The Drummer Shop - The Drummer Shop specializes in gifts and apparel for drummers, featuring new, unique and original designs that you won't find anywhere else.
Drummers Collective Pro Shop - Part of Drummers Collective, the NYC Drum School.
Drummin' Men - Featuring over 2,500 CD's recorded by drummers & percussionists.
DrumPerfect.com - FREE MONTHLY GIVEAWAYS with an extensive list of FREE drum lessons and other gear.
Drums, Etc. - Mail order.
Drums in The Wind - A division of The Woodwind and The Brasswind of Indiana. They're fantastic!
Drums n' Moore - New and used drums, percussion; lessons; clinics, etc.
DSWDrums - Sonor drums, Gretsch drums, the Sabian cymbal line, Latin Percussion and other percussion and hand drums. New used and Vintage drums.
Eastern Drum Company - Offering quality Djembe, Ashiko, Tabla, Doumbek, and Table drums. Also drum cases, drum accessories and instructional tapes and books.
Electronic Newsstand - Links to over 2,000 magazines on-line.
F.J. Drumsticks and Snare Drums - Custom made drum sticks and killer snare drums.
Fork's Drum Closet - Nashville retailer; comprehensive catalog.
Fricker Music - A full-service music emporium specializing in used instruments and equipment.
Gear Head Music - Guaranteed lowest prices on anything we carry. We specialize in electronic drums and percussion of all types!
GearTree.com - Guitars & Music Gear - We Beat All Deals! Home of the industry's first and only online trade-in program.
GRC Percussion - This web page is for all Drummers and Percussionists who have had enough of paying over the top price's for Drum and Percussion Ensembles and Tutor Books / Classroom music plus click tracks.
GuitarSearcher - Says guitarsearcher, but can also search for drums, percussion, cymbals and hardware.
Haight Ashbury Music - San Francisco music retailer.
High Tide Imports - A large selection of drums from Africa and the Middle East. Ashiko, doumbek, djembe, tabla and table drums.
Houston Percussion Center On-Line - Primarily a teaching site; evidently they also do retail, but they don't mention is here.
Idaho Percussion - Specializing in drums and percussion, Idaho Percussion carries Tama, Pearl, Yamaha, Mapex, Gretsch, Sonor, Premier and more. Online or order by phone.
International Musical Suppliers - Retailer offering musical instruments and percussion items for sale at rasonable prices with fabulous service- Delivery around the world!.
Interstate Musician Supply - Wisconsin retailer. Good drum catalog.
Jamms Music - Venice, Florida retailer.
Jazzdrummers.com - Jazzdrummers.com offers a large selection of educational materials and merchandise at competitive prices.
JazzLegends.com - Since 1999, JazzLegends.com has been offering virtually everything recorded by Gene Krupa on custom made CD--and on video and books as well. From the biographer of Gene Krupa and Hudson Music/DCI Music Video "Jazz Legends" series producer Bruce Klauber.
Jon Butt - Your friendly experts in all musical instruments from electric guitars to drum sets, tubas to bagpipes, and all musical accessories. Feature articles on all things drumming and instruments.
L&M Music - Chattanooga, Tennessee. Say that ten times fast.
Lark in the Morning - World musical instruments, books, recordings and videos.
Lentine's Music Inc. - Northeast Ohio's Music Superstores.
Lone Star Percussion - The best place in Dallas / Ft. Worth to buty anything related to Drums. Friendly and helpful people (without the big music store attitude) and the best prices anywhere.
Long Island Drum Center - Has everything that is manufactured or written about drumming.
MME Drums and Percussion - Southern California source for drums of all kinds.
Matt's Music - Top-name equipment and accessories. Hanover, MA.
Midwest Percussion - Internet version of the Midwest Percussion Catalog.
Mothers Music and Drums - Offers a wide range of Drum and Percussion Products.
The Music Den - New Jersey retailer.
Musicgear4u - Drums, bass, recording equipment and other musical instruments and gear at low prices.
Music Maker Mail Order - Books, videos, Multi-Media, Clothing, CDs. No instruments.
Music Machine Bookshop - Order Music Books Online.
Musician's Friend - Limited drum products. Primarily guitars, keyboards, sound systems and effects.
Norwalk Music - Large New England retailer. Check out their Percussion Pit . Norwalk, CT.
PK Percussion - For more than three decades, we are manufacturing musical instruments and all our dedication has been directed towards this particular field.
Paranormal Records - Paranormal Records is an independent records lable primarily dedicated to instrumental rock music.
playrecord.net - Wide range of musical instruments, equipment and accessories including guitars, amps, drum sets, percussion, DJ, recording, classical, wind & brass - FREE SHIPPING - (UK)
Pro Drum - Pro Drum has been dedicated to the needs of the professional, amateur, and novice percussionist since 1988.
ProMusician - The on-line service devoted specifically to the needs of musicians.
Randy Phelps Enterprises - ddrum products and services.
Renegade Music - One of the country's leading mail-order companies of musical instruments and accessories.
Robles Roadcase - Our line of vividly colored Stick Bags stand out from the crowd.
Rock Bottom Music - the world's largest direct mail music gear liquidation company.
Sekere.com - Making custom and ready-made natural beaded gourd sekeres.
Shaco Jazz - African Drums, Instruments and related African merchandise.
Song Bird Music - Buys, sells, trades and consigns new, used and vintage musical instruments and accessories.
Soundexchange2 Musical Instruments - Musical Instruments and Accessories.
Sound Expressions - Music Gadgets and Accessories: Small retail site listing specialized gadgets for drummers and other instruments.
Subtomix Custom Subwoofer Enclosures - Cool automotive sub boxes made to look like drums. Check it out...
Synthony Music - the finest in pro & semi pro electronic equipment.
Talking Drums - Internet source for fine imported percussion.
Timbal Drums - Vintage and custom drums on sale In Barcelona (Europe).
Toko Imports - The online storefront of Ithaca, NY's premiere hand drum shop.
Tom Lee Music Company - Vancouver, Canada retailer.
Troy's Drum Shop - Warehoused in Dallas, Texas, with discount prices on everything "...from AXIS to ZILDJIAN..." (214) 868-TROY.
Veneman's Music Emporium - Good all-around music instrument and equipment retailer.
Victor's House of Music - New Jersey's largest single outlet music retail store.
Joe Voda's Drum City - Omaha, Nebraska retailer.
Waddell's Drum Center - Full service drum retailer.
Washington Music - Wheaton, MD retailer.
Steve Weiss Music - Steve Weiss Music has been selling the highest quality Percussion products at the best prices for over 42 years. We focus on stocking the widest variety of percussive products in the world along with the ability to get them to you quickly.
Winstones.com - The Online Shop for Drummers! - The web's #1 Drum Accessory Shop. This popular music store features quality drumsticks and accessories delivered straight to your door! Brands including Vic Firth, Vater and Remo.
The Woodwind and The Brasswind - Drums In The Wind's parent store.
E.U. Wurlitzer Music and Sound - The Most Comprehensive List Of USED Musical Equipment On The Internet.
zZounds Music - we want to make it easier to find the musical tools you need whether you are just getting started or you are already a professional musician.


This site is used as a resource by drummers all over the world. If you have a business, service, web site - anything related to drumming - submit it for inclusion on this site. It will get seen by other drummers!