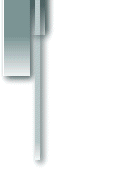 Books Now, Inc. - The Virtual Bookstore.
Brixton Publications - Publisher of percussion solos, ensembles, concert works with percussion in chamber music, and distributor of CDs featuring percussion. The graded online catalog includes .mp3 sound sample files and some score .pdfs.
Contemporary African Drumset Styles - A series of books that teach modern African grooves and fills for the drumset utilizing progressive exercises; each book comes with tape and cd.
CyClops Percussion - Percussion Arranging / composition for marching band, full shows (including concept, drill, and music) for Winter Percussion (Winter Drumline), audio editing for Winter Guard, Pom, and Dance team soundtracks, Percussion Music for Solo & Ensemble, and Method Books for all levels of percussion students (from elementary percussion to advanced, college level percussion).
Mike Cuzo - How to Build Custom Drum Shells - Using simple hand tools and basic carpentry skills, you can build your own drum shells.
Cyber Drum - Online Magazine.
Devlin Enterprises - Multi-faceted company: drum publications, equipment, and education services.
DRUM! Interactive - Enter Music Publishing's DRUM! Interactive is an online version of its highly popular drum/percussion magazine, DRUM!.
Drum! Magazine - They changed their URL - now we have an active link.
Drummers Corner - The World Wide Web's premiere book and catalog service for every drummer.
Electronic Drummer Magazine - Digital drum trigger and midi related information.
Emerald Mound Studio - Electronic Drum Kit Plans $24.90 - Build your own electronic drum kit - Free consultations throughout your construction.
grdrumming.com - Progressive Drummer instruction books. Method Series--seven books covering all aspects of drumming; Play Along Series--4 styles, 5 levels, with CDs. Ask the Drummer, Lesson of the Week, store, more coming soon.
HaMaR Percussion Publication - Percussion music catalog and HaMaR Model Drumsticks .
The Healing Power of The Drum - How drumming can help us improve our lives.
Hit-It Kits - Introduces parents & teachers of young children to fun of homemade instruments, via Bears Beat Bowls in the Bathtub--an award-winning book/tape/activity guide set.
Homespun Video - Drum instruction videos.
K.H.R. Music - Drum music & more - author/composer/publisher Keith Reichelt also performs professionally and teaches percussion at Karnes Music Co. in Schaumburg, Illinois.
The Line Homepage - The Line - the first novel decidated to marching band - specfically drum line.
megadrumsets.com - Source for drum information and buying drums online. Great articles and free beginner drum lesson samples.
Mel Bay - Mel Bay Publications, Inc.
Meridith Music Publications - Drum book publisher.
Modern Drummer Magazine - Still the best.
Modern Drummer Gopher - Gopher site.
Music Connection Magazine - A "Home site" for Music Industry contacts and connections.
Music News - Texas' premier music magazine with branches in Houston and Dallas.
Not So Modern Drummer Magazine - Providing useful information on vintage drums and where to find them.
Phillips Drum Publications - A step-to-step approach to fitting rhythms side-by-side through drum-set instruction textbooks with designed coordination exercises.
Piper and Drummer - The world's best piping and drumming publication.
Rhythm & Beauty - A 136-page photographic resource on the wide and varied world of percussion.
RimShot! Magazine - Online drum magazine.
SMG Publications - Publishers of Drumstick Spinology, a 74 page, 5 Chapter complete method to drumstick spinning.
Slagwerkkrant Magazine - The Dutch Magazine for Drummers and Percussionists.
Small Town Drummer's Gigbook - A collection of charts, fake sheets, and bass lines for all occasions!
Studio 4 Music - Includes info about our newsletter and Studio 4's percussion publications, including sample pages of the most recent ones.
Vintage Drummer - A Publication For Drummers And Vintage Drum Collectors.


This site is used as a resource by drummers all over the world. If you have a business, service, web site - anything related to drumming - submit it for inclusion on this site. It will get seen by other drummers!