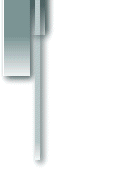 There are over 900 links in the Drumming Resource Directory. Hopefully, you'll get to see all of them (I have!), and find out the incredible wealth of information available to drummers on the World Wide Web.

But, if you can't, I've added a little helper. The Cool Shades

will indicate sites that I've enjoyed, and that I think are "cool." Give them a try! And if you decide to drop the author a line, tell him (or her!) that you linked to their site through the Tomás Howie Drum Web!
Rock On, dudes (and dudettes) [a little snowboarder lingo there, for all you folks from Rio Linda]!


This site is used as a resource by drummers all over the world. If you have a business, service, web site - anything related to drumming - submit it for inclusion on this site. It will get seen by other drummers!