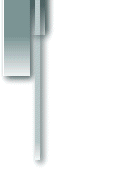 A Circle of Drums - Hand Drum Site. Instructions on building hand drums.
City Percussion - Ethnic,classical and urban percussion.
DrMarimba's Percussion Resource - Includes FREE online masterclass.
The Drum Club - Just about everything - check it out!
The Drum Place (UK) - Info on retail drum kits, photos of readers' drums, jokes, a message board, and more.
DrummerEssentials.com - Home of Rick Kettner's free drum eBook covering rock, jazz, latin, funk, double bass, and more drum topics.
Drummers-Vill - It's a website with some links to other sites and stuff like that, some stuff about other drummers.
Bart Elliott - Hosted by Bart Elliott, this drum and percussion forum is for the novice to professional drummer and percussionist. Message board, reviews, interviews, tips, lessons, classifieds and more!
ghatamsuresh.com - The site speaks about the biography, style and achievements of the rare exponent on ghatam with authentic techniques on ghatam the Indian clay pot percussion widely performing in classical and jazz circles and also teaching worldwide through direct and online classes.
Goblet Drum - Instructions on how to build this ethnic-looking hand drum.
grdrumming.com - Store for Progressive Drummer (7 volume) Method and (20 volume plus CDs) Play Along series, weekly lessons, links to other drumming sites, ask the drummer (coming soon).
Heartsong Studios Drums and Marimbas - Hand crafted ceramic doumbeks, padauk African tongue/slit drums and padauk/oak marimbas.
Historic Percussion - Interesting page dedicated to Early Music percussion.
K.H.R.Music - Percussion : drum set method books, snare drum solos, drum set solos and more!
Murray Houllif - Personal site. 30-year Percussion veteran.
Fred Liessens Home Page - Frederick is currently the Principal Percussionist of the Winnipeg Symphony Orchestra.
M.A.S. Imports - The M.A.S. Imports, Inc. is the largest wholesale distributing company in North America , carrying a huge quantities of our Products in Stocks in USA at our Virginia warehouse, so that we can meet the demands of our U.S.A and Canadian Buyers.
Mark Matherly's Official Homepage - This page is for the exchange of information and techinques between drummers and percussionists.
Megadrumsets.com - Great source providing info for the best drum sets, drum accessories, and drum parts. Great drum related articles.
Peyman Nasehpour - Tonbak player, the oldest child of Ostad Nasrollah Nasehpoor (vocalist and master of radif repertoire of Persian art music), was born in Tehran, Iran, in 1974.
Odense Percussion - Percussion ensemble located odense, Funen - in the heart of Denmark.
Open Roll - Free lessons, screensavers, links, and more.
Pablo Percusso - Pablo Percusso are Australia's foremost exponents of junk-percussion.
PERCUJOVE - PERCUJOVE is a young percussion orchestra formed in Valencia, Spain by 25 valencian percussion students.
Percussion Center - We make drums, play the drums, teach drum lessons and assist drummers and percussionists throughout Houston with all their drumming and percussion needs.
Percussion Discussion with Greg Marsh - An educational and entertaining look into the world of drumming and percussion.
Percussion Education On-Line - A Guide for Music Educators And Their Students.
Percussion in North Carolina - About the Central North Carolina drumming community. Also lists regional stores, musicians, and information.
Percussion Music Online - Percussion Music Online is an internet service for percussionists, drummers and teachers of all ages. Our objective is to provide you with the very best in composition research, promote new music and create an online community of musicians specializing in the practical performance of drums and percussion.
Percussion World - A site that strives to provide forum for ALL percussionists.
ThePercussionist.com - Drum and Percussion Forums, VoiceChat, Music and Video Library, Classifieds, Web Directory, Teacher Finder, Free Web Sites, Artist bios, interviews and concert schedules.
Percussive Arts Society - A not-for-profit service organization promoting drums and percussion through a viable network of performers, teachers, students, enthusiasts and sustaining members.
The Philidor Percussion Group - Active since 1991, this talented ensemble is known for its combination of exciting music, virtuostic musicians, and theatrical sensibilities.
PK Percussion - Manufacturers and Exporters of Tambourines, Bodhrans, Frame Drums, Talking Drums, Bongos, Bagpipes, Harps, Cymbals, Dumbecks, and many other types of percussion.
Problems and Solutions for the Classical Percussionist - Problems and solutions in the field of classical percussion.
Layne Redmond - World-famous percussionist and author of "When The Drummers Were Women".
Bill Rotella Drum Beatings - Drum Lessons, Free Drum Newsletter, Tips, MaterAwards, Master Classes, Products, Books, Events, Corps information, Vintage Drums, and more.
Scott's Percussion Page - Percussion and drums related! Read newsgroups, check out other percussion sites, and sample a few WAV sound clips of cadences.
TongueDrum.com - Tuned to Scale Tongue Drums expertly tuned by Steve Roberts and sold through Tonguedrum.com A modern version of the classic African Log Drum, Tongue Drums produce a sweet sustained ring when played with mallets, and a nice earthy tone when played by hand.
Web Association of Percussionists - A compendium of links to drum and percussion sites.
Wooden Bongo - A new percussion instrument - inventor's site.
Marc Zoutendijk Percussion Information - Interesting pages concerning music in general and percussion and drums in particular.


This site is used as a resource by drummers all over the world. If you have a business, service, web site - anything related to drumming - submit it for inclusion on this site. It will get seen by other drummers!